News
Posted by GLOWTEN.com Safety Signs on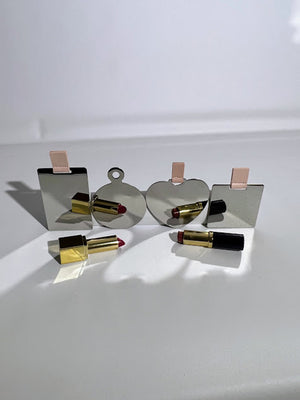 Mirrors are widely used in life, and they are also necessary for our makeup. Modern glass mirrors use silver plating to coat a layer of silver on the glass to form a reflective layer, which can reflect light. The biggest weakness of glass mirrors is that they are easy to break. In order to solve this problem, engineers began to study mirrors that would not break. This is a new type of mirror---stainless steel mirror. Stainless steel mirrors are made of stainless steel plates (the main model is 304), and they are polished by polishing equipment using abrasive fluid....
Posted by GLOWTEN.com Safety Signs on
The main function of the anti-slip stair treads is to prevent people from slipping when going up and down the stairs, especially when it is raining and snowing. Currently, the materials of anti-slip stair treads commonly found on the market include rubber, hard plastic, iron mesh, asphalt, etc. These products generally do not have the function of illumination. We present the latest type of self-luminous anti-slip stairs treads. In addition to being strong and wear-resistant, the biggest feature is that they glow in the dark, no power supply is required, and the self-luminous light makes it easier for people to see...
Posted by GLOWTEN.com Safety Signs on
Utilize the properties of luminescent materials to emit light at night or in the dark! We can make safety products. Glowten.com sells many luminous products for use in indoor and outdoor public places, such as: subway, airport, shopping mall, office building, factories, apartment, cinema, school, etc. In the event of a fire, there is usually a power outage and the self-luminous products will immediately emit light which will make it easy for people to find the exit and escape. Among our products, the stair anti-slip treads and the house numbers are especially suitable for installation in single houses. When the weather is...
Posted by GLOWTEN.com Safety Signs on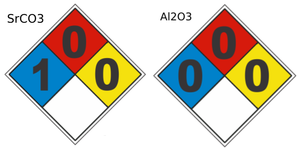 Luminescent Materials mean that the materials will be in an excited state after being excited by external materials such as daylight, high-energy particles, electron beams and external electric field. The excited energy will be released in the form of light and heat. If this part of energy is visible, the process is called luminescence. Luminescence is the emission of excess energy in the form of light in addition to thermal radiation. According to the intensity of light absorption, the intensity and duration of light emission are also different. The main luminescent materials are SrCO3, Dy2O3, Al2O3, Ev2O3, etc. The luminous...